BRITISH BASEBALL FEDERATION
The National Governing Body of Baseball in Great Britain
2020 OPEN BASEBALL TOURNAMENT
CHAMPIONSHIPS
OVERVIEW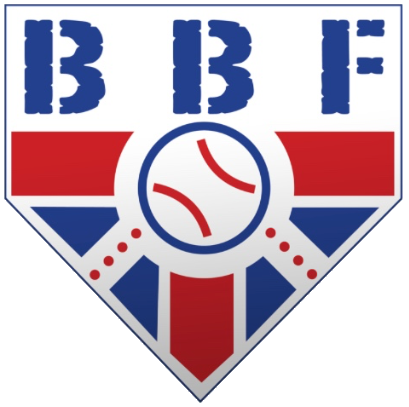 ---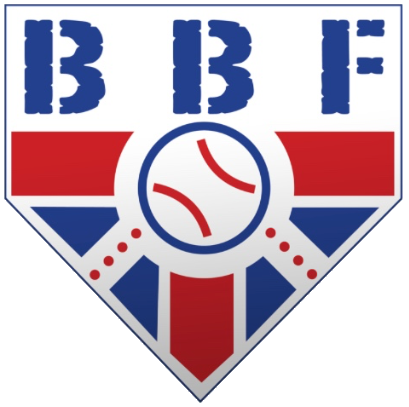 ---
"In a time of uncertainty and crisis, there is no blueprint what to do and how to react. However, It is an opportunity to show leadership, resilience, compassion and goodwill to each other. It is a time to believe in coming together as the British Baseball community to showcase how our sport brings us together and our generosity to give to those who take care of society when we need them most." British Baseball Federation
About the tournament
No fee to enter

Two months of play

Four divisions of play

Over 40 teams entered

Over 120 baseball games

Over 700 baseball players took part
We are proud to have organised the tournament, and we thank you for your support. Further, we are proud of all the teams as they donated to NHS Charities Together.
About NHS Charities Together
The NHS is amazing. It is there for us at the most profound moments in our lives, no matter who we are or what we need. There are 250 NHS Charities in the UK providing funds and services above and beyond what the NHS alone can provide. Everyday NHS Charities give £1 million to the NHS.
www.nhscharitiestogether.co.uk
Mission
To advance and promote opportunities in baseball, so that participants in our sport can enjoy and expand their reach through our Federation.
---
The British Baseball Federation is the National Governing Body of baseball.
Registered postal address only: Griffin House, 135 High Street, Crawley, West Sussex, RH10 1DQ, United Kingdom
The BBF is registered with the Information Commissioner's Office (ICO), adhere's to UK Anti-Doping rules, a member of the World Baseball Softball Confederation and Confederation of European Baseball. info@britisbbaseball.org www.britishbaseball.org
DISCLAIMER
The information provided by British Baseball Federation ("we," "us" or "our") in our digital magazine, http://www.britishbaseball.org (the "Site") is for general informational purposes only. All information on the Site and our mobile application is provided in good faith, however we make no representation or warranty of any kind, express or implied, regarding the accuracy, adequacy, validity, reliability, availability or completeness of any information on the Site or our mobile application. UNDER NO CIRCUMSTANCE SHALL WE HAVE ANY LIABILITY (PERMITTED BY LAW) TO YOU FOR ANY LOSS OR DAMAGE OF ANY KIND INCURRED AS A RESULT OF THE USE OF THE SITE OR OUR MOBILE APPLICATION OR RELIANCE ON ANY INFORMATION PROVIDED ON THE SITE AND OUR MOBILE APPLICATION. YOUR USE OF THE SITE AND OUR MOBILE APPLICATION AND YOUR RELIANCE ON ANY INFORMATION ON THE SITE AND OUR MOBILE APPLICATION IS SOLELY AT YOUR OWN RISK. EXTERNAL LINKS DISCLAIMER The Site may contain (or you may be sent through the Site or our mobile application) links to other websites or content belonging to or originating from third parties or links to websites and features in banners or other advertising. Such external links are not investigated, monitored, or checked for accuracy, adequacy, validity, reliability, availability or completeness by us. WE DO NOT WARRANT, ENDORSE, GUARANTEE, OR ASSUME RESPONSIBILITY FOR THE ACCURACY OR RELIABILITY OF ANY INFORMATION OFFERED BY THIRD-PARTY WEBSITES LINKED THROUGH THE SITE OR ANY WEBSITE OR FEATURE LINKED IN ANY BANNER OR OTHER ADVERTISING. WE WILL NOT BE A PARTY TO OR IN ANY WAY BE RESPONSIBLE FOR MONITORING ANY TRANSACTION BETWEEN YOU AND THIRD-PARTY PROVIDERS OF PRODUCTS OR SERVICES.