BRITISH BASEBALL FEDERATION
The National Governing Body of Baseball in Great Britain
2020 OPEN BASEBALL TOURNAMENT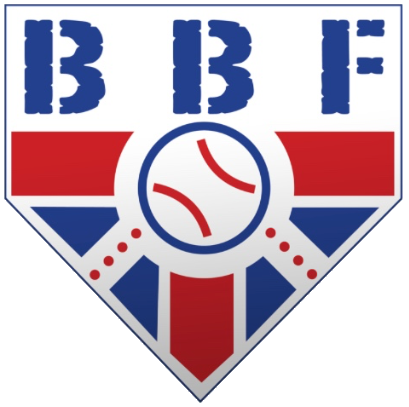 ---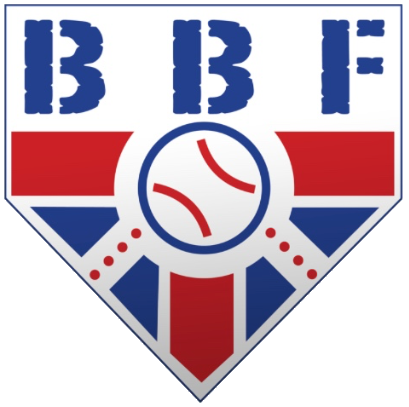 ---
Welcome to the British Baseball Federation (BBF) 2020 Open Baseball Tournament. The entry fee is a donation of £15 per team. This recepient of the donation is NHS Charties Together.
Donation link.
"NHS Charities Together would like to thank all those involved in the British Baseball National Tournament for their support. Donations will allow NHS Charities across the UK to go over and above for their staff, patients, and volunteers. Best of luck to all involved!" Sian Averill, Fundraising Manager
We would like to extend a thank you to everyone involved in organising this tournament e.g., officials, players, coaches, managers, South West Baseball League, British Baseball League and BBF member clubs. This is a truelly UK tournament to showcase the best of British Baseball spirit.
Baseball means a lot to everyone in different ways. For example, it is a means to keep physically fit, a link to the British Baseball community and the enjoyment of the love of the game. We share with you your passion. That is why the resumption of baseball matters to all of us.
However, under these unstable times, we must do so, safely and carefully. We want to manage your expectations when we do return to the field; there will be some changes (safety guidelines) and steps everyone must take to ensure everyone's safety. The next "baseball normal" may cause some inconvenience, but please keep in mind it is for everyone's safety. Whatever difficulty lies ahead when we resume fixtures, remember we can do it if we co-operate and do it together. British Baseball is our common bond, and together we welcome the 45 teams and public for their support in coming together to be a part of this tournament. Our resolve for our sport, the NHS charities and the British Baseball Community is what defines how baseball leverages all the right things in society to make a positive impact under such a crisis. Thank you and continue to follow us for more updates.
Faithfully yours,
British Baseball Federation
Mission
To advance and promote opportunities in baseball, so that participants in our sport can enjoy and expand their reach through our Federation.
---
The British Baseball Federation is the National Governing Body of baseball.
Registered postal address only: Griffin House, 135 High Street, Crawley, West Sussex, RH10 1DQ, United Kingdom
The BBF is registered with the Information Commissioner's Office (ICO), adhere's to UK Anti-Doping rules, a member of the World Baseball Softball Confederation and Confederation of European Baseball. info@britisbbaseball.org www.britishbaseball.org