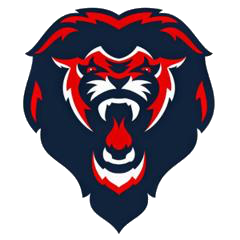 GREAT BRITAIN BASEBALL NATIONAL TEAM PROGRAMME - 2020
scroll down
In 2020, Great Britain Baseball National Team Programme was scheduled to take part in a number of events. For example,
UK National Team Tryouts

MLB WBC Tournament in Tuscon, Arizona (USA)

European Championships U12

European Qualifiers U15

European Qualitifers U18

European Championships U23
However, the pandemic and subsquent lockdowns across the global meant with great disappointment the above events had to be cancelled.
Seperately, Liam Carrol, ex-Seniors Head coach opted to pursue other paths. On behalf of the BBF and GB Baseball we thanked Liam for his service and wished him well in the future.
---
NEW GREAT BRITAIN WOMEN'S NATIONAL BASEBALL TEAM ANNOUNCED
In 2020, the first-ever Great Britain Women's National Baseball Team was announced, to start-up in 2021. The GB Baseball Women's Baseball Team becomes one of the select Women's National Teams worldwide. It further adds to the GB Baseball National Team Programme.
---
GREAT BRITAIN BASEBALL WOMEN'S NATIONAL TEAM IS REGISTERED FOR THE EC CHAMPIONSHIPS SENIOR WOMEN'S BASEBALL TOURNAMENT IN 2021
The British Baseball Federation announces the GB Baseball Women's Team is scheduled to make its depute at the EC Championships Seniors Women's Baseball Tournament which will take place in Montpellier, France from July 28th to the 31st in 2021. The above tournament is a continental qualifier for the 2022 WBSC Women's Baseball World Cup.
---
GREAT BRITAIN BASEBALL WOMEN'S NATIONAL TEAM PROGRAMME IS LOOKING FOR PLAYERS
If you are a woman and hold or are eligible for a British passport, register now and come tryout for the opportunity to make the first-ever GB Baseball Women's National Baseball Team. You get to represent 66 million Brits around the world and compete on the world stage.
---
GREAT BRITAIN BASEBALL NATIONAL TEAMS: 6
There are now six GB Baseball National Teams with the inclusion of the Women's Team. With six Great Britain Baseball National Teams (U12, U15, U18, U23, Seniors' and Women's) this becomes one of the select few countries globally with a National Team at every division. A great accomplishment as in the last four years the GB Baseball Programme as grown, by 50%.
---
GREAT BRITAIN BASEBALL WBSC WORLD BASEBALL RANKING: 31
Great Britain Baseball is ranked 31 in the world according to the WBSC world baseball last rankings, i.e., eight slots up from the previous ranking.
---
GREAT BRITAIN BASEBALL BECOMES OF ONE OF JUST 21 COUNTRIES
There are only 20 countries with a Women's National Team as listed in the WBSC Women's Baseball World Ranking ending 31st December 2019. And only three European continental countries (France, Netherlands, Czech) with women's teams in the WBSC Women's Baseball Global Rankings. Great Britain becomes the fourth European and the 21st country with a women's national team.
---