Great Britain Baseball
Women's National Team
recruitment drive
GB Baseball is looking for women from around the world with or can easily obtain a British passport to join the GB Women's Baseball National Team.
The Great Britain Baseball National Team Programme is made up of six teams (U12, U15, U18, U23, Seniors and new Women's team). GB Baseball is ranked 31st in the world, in the latest WBSC world ranking.
Tryouts will take place in March and April. No fee to register your interest. Join a great programme and represent over 66 million Brits in taking on the best of the world. For Queen and country!
How it works:
1. Register your interest online link.
2. We will contact you by e-mail with more details about tryouts.
3. Come and tryout in March and/or April.
4. Team selection occurs in April.
5. National Team practice and preparedness leading up to the tournament in July.
NOTE: For any player eligible outside of the UK we will make alternative arrangements. So do not hesitate register now.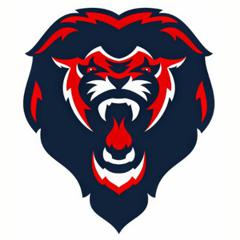 ---
The Great Britain Baseball Women's Baseball Team international journey starts at the EC National Women's Team Tournament between the 28th to 31st July 2021 (venue to be announced in the EU).
---
"A journey of a thousand miles starts with one small step."
Time to take that step, so Register Now!
"Equality is allowing everyone to develop and compete at the highest standard. It is well known that baseball has always been male-dominated. Still, the introduction of the GB Women's Baseball team is enabling girls to realise that there is a place for them within this sport and will continue to encourage more women to get involved. I am grateful to the British Baseball Federation for showing that women in sports matter and have given us the platform to demonstrate what we are capable of."
Kelly Wright Sheffield Bruins General Manager