British Baseball Federation
Webinar Series
---
The British Baseball Federation (BBF), cordially invites you to register for our webinar titled "Biokinematic Hitting," on Wed 8th April 2020, at 19:30 BST. The webinar is free to attend, and it is on a first-come, first-serve basis as places are limited.
---
---
Scope of the webinar: Biokinematics of Hitting To capitalise on the value of biokinematic brings to hitters, you first need the ability to appreciate its implications and the confidence to understand the basics and how it can apply to hitters. This online webinar from one of the most recognised hitting instructors in bio-kinematics (Justin Stone) will offer you the insights to include in your coaching strategy, and equip you to develop a road map to better hitting. The webinar doesn't assume the viewer has any particular bio-kinematic background. In essence, instead, the presenter will focus on the simplifying a variety of biokinematic insights, technologies, and how they can be applied to improving hitting.
Take at a brief video describing Eltie Baseball Training BioTech Cage by watching the video below.
---
Justin Stone's coaching began as a Division I assistant coach at Indiana State University. He then moved to Chicago and started his career as a private baseball instructor at a training academy affiliated with the Chicago White Sox. Justin became the head instructor at the Chicago White Sox Training Academy in 2004. Considered an expert in the field of high-speed video analysis, Justin utilizes technology to teach baseball mechanics more efficiently.
As well, Justin reach began to encompass professional players that were looking for the most detailed instruction on the science of hitting. The next chapter of his career was founding Elite Baseball Training to focus on leveraging his years of baseball experience and technological expertise to provide highly progressive instruction to players of all ages and experience levels and teaching baseball fundamentals in a new, logical way.
In 2019, Justin was hired and is at present, the Director of Hitting for a Major League Baseball Team.
Biokinematics is the science of how the joints, muscles and soft tissues integrate and the sequence of their movement. Baseball is a traditional sport. For years, baseball fundamentals were passed down without dispute from "experts" in the game to the youth level. Now in the digital age, we found that what was previously taken as fact was, in many cases, mainly in error. Given the growing trend in merging baseball and technology, biokinematics gives players an advantage on the field and prepares them for the long-term future success in the game of baseball. At Elite Baseball Training, they are pushing the envelope on the next age of baseball instruction. Elite instructors use technology to teach baseball in the most efficient way possible. Although many of their instructors played professionally and collegiately, they do not rely on the information that was passed down and considered correct for decades. Instead, Elite instructors make use of scientific and evidence-based information to coach.
For example, for hitting, every athlete that steps in the batter's box has a unique set of physical characteristics that makes them swing the bat the way they do. Before he or she can pattern mechanics that are best tailored to their body's attributes, they also need to need to understand their physical limitations. Hyper-mobility and mobility restrictions, muscle bias and joint instability, all will affect the way you swing the bat. Biokinematics is the foundation used to ensure the correct kinematic sequencing is in sync with the hitters' physical attribute. The result, is greater launch angle, improved bat speed, and an improved swing. Register to the BBF webinar to learn more below.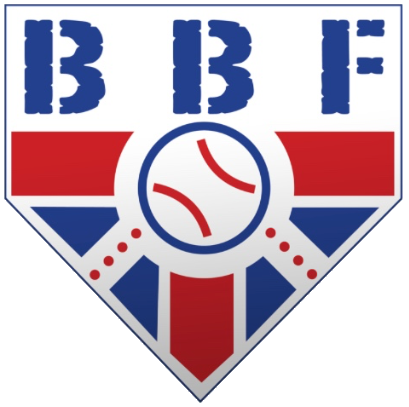 1. Register (enter your details). Spaces are limited.
2. If your place is accepted, you will receive a seperate email confirming your unique log in details.
3. On the day of the webinar (right before) login from home.
4. Click the unique URL and type in your login details.
5. Use your computers mic for audio.
To learn more how to login watch the video
REGISTER NOW (it is free to attend)
Spaces are limited.
BRITISH BASEBALL FEDERATION Mission To advance and promote opportunities in baseball, so that participants in our sport can enjoy and expand their reach through our Federation. www.britishbaseball.org