---
19-25 July 2020
A worldwide Celebration of Women's and Girls in Baseball.
womeninbaseball.org
---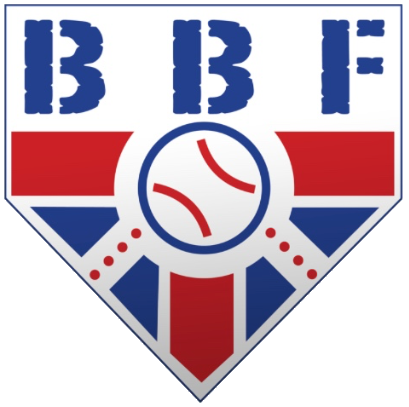 To empower and promote women so they can experience and enjoy equitable baseball opportunities to reach their potential both nationally and internationally.
The British Baseball Federation (BBF) announces it has secured baseball equipment and digital baseball training licences for its Women's Baseball League.
19 July 2020
Today marks the 4th annual Women in Baseball Week! An event created by the International Women's Baseball Center supports women in baseball in every capacity. The worldwide event recognises the value, diversity, and cultural significance of women in baseball. Women play a vital role in all aspects of the sport north across the globe. Team Work, the Women in Baseball Week theme for 2020, celebrates the power in relying on one another to effect positive change, whether on the field or when faced with unprecedented global challenges.
Amanda Hocking e-mail: amanda.hocking@britishbaseball.org, the British Baseball Federation Women's Baseball League representative said: "I am delighted to announce that the British Baseball Federation has secured through a private donation:
1. Baseball equipment, for the setup and preparation for women's baseball in the UK. This great investment includes catcher's gear, helmets, baseball bats, and elbow guards. The mentioned will help tremendously in the development of the players and the sport across the UK. 2. I am also proud to announce that the BBF will also provide one licence to Elite Baseball Training https://www.elitebaseball.tv, for each women team registered with Women's Baseball League. This is a fantastic opportunity that will help fast track player development for the upcoming league by providing professional training at the highest standards. Elite Baseball Training offers hundreds of instructional videos from hitting, pitching, and fielding. I am confident that this will benefit the players greatly and lead us in a stronger direction."
To help celebrate Women in Baseball Week further, we are celebrating alongside Women's Baseball UK, who will be releasing their third annual series of virtual baseball cards as well as highlighting the history of UK women's baseball dating back from 1900.
www.womeninbaseballweek.org

#BBFwomensbaseball

#Womeninbaseballweek

#WIBW2020

#Stepuptothesport

#TeamWork
British Baseball Federation Women's Clubs
---
The British Baseball Federation is the National Governing Body of baseball.
Registered postal address only: Griffin House, 135 High Street, Crawley, West Sussex, RH10 1DQ, United Kingdom The BBF is registered with the Information Commissioner's Office (ICO), a member of the World Baseball Softball Confederation (WBSC) and Confederation of European Baseball (CEB). info@britisbbaseball.org